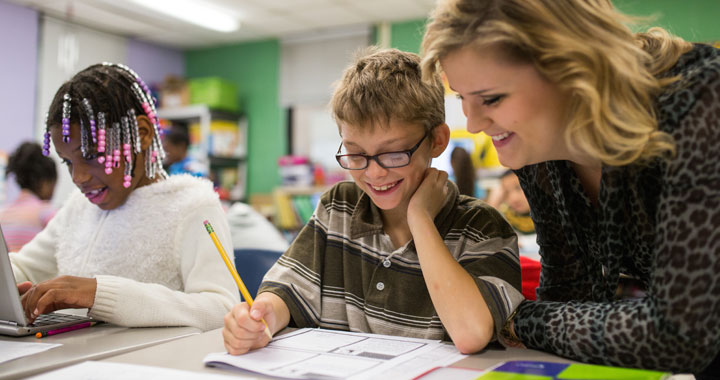 Graduate Teaching Endorsements
TESOL Online Endorsement
The Teaching English to Speakers of Other Languages (TESOL) Endorsement is for anyone who holds an Ohio teaching license. This completely online graduate-level, accredited program prepares teachers to interact with ELL students in grades K-12. Candidates in the TESOL program enjoy small class sizes delivered by experienced TESOL and SIOP-trained faculty. Courses are offered every semester and in the summer. The program is offered fully online, in an asynchronous mode.
Course requirements
Education 550 -- Issues in Second Language Acquisition: Theory and Practice (4 credit hours)
Education 560 -- Studies in English Language Structure and Linguistics (4 credit hours)
Education 570 -- Sociolinguistics and Culture (4 credit hours)
Education 580 -- Assessment, Evaluation and Program Development in TESOL (4 credit hours)
Education 600 -- Practicum-Classroom observation (2 credit hours)
Endorsement examination
Ohio Assessment for Educators (OAE): English to Speakers of Other Languages
Tuition, Fees, and Financial Aid
Our tuition and fees classes are charged per credit hour. The current tuition and fees schedule for Adult and Graduate education can be found on our Tuition and Fees page.  Please note: Federal Financial Aid is not available. Check with your district for fee waivers and tuition assistance.