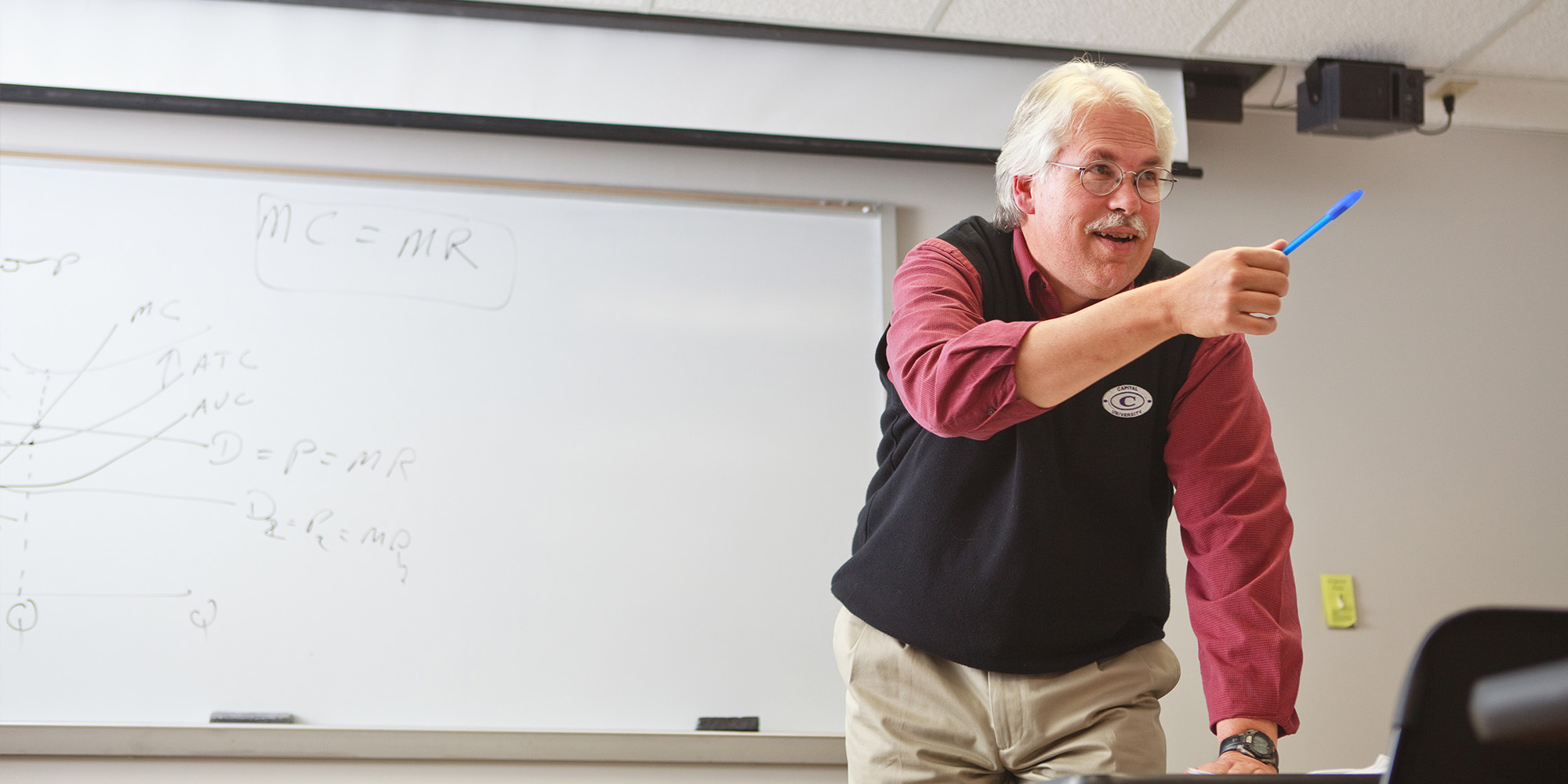 Political Science and Economics
The world needs people who are interested, informed, and who are committed to making the world a better place. Perhaps you have a desire to run for public office, wish to become a lobbyist, or work in government relations. Maybe your passion is in understanding how nations and people govern themselves. Political scientists do these things – and so much more. Or perhaps your talents and interests are the realm of investments or international trade. Economists help to make sense of the best ways to use resources in the most efficient ways. If these topics are of importance to you, Capital's political science and economics degrees may be good options that will launch you into these exciting fields.
What can you do with a degree in this academic area?
Banking
Insurance
Government Agencies
Law
Private Foundations
Corporate Work