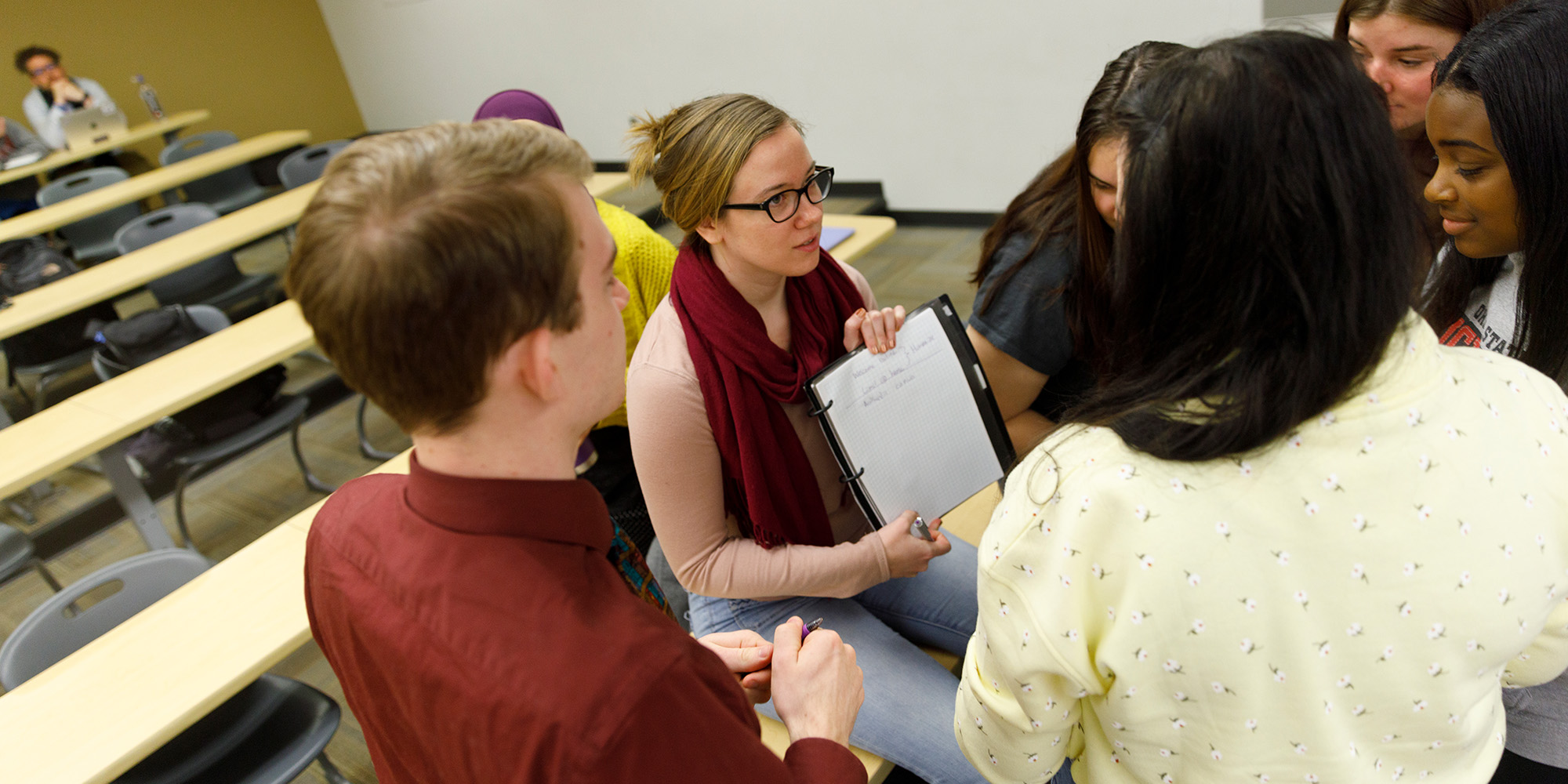 Social Work
As a Social Work major at Capital, you'll be a part of a program committed to social change, diversity, and exemplary practice in any setting – rural or urban, large or small. With a curriculum built around the principle that social work education flows from a common core of values and knowledge, graduates are prepared for technology-enhanced practice and international social welfare. Future Social Work professionals are ready to make responsible decisions and value choices in a rapidly changing society. Capital focuses on preparing students to practice with individuals, families, organizations, and communities. Study Social Work at Capital and make an impact with those who need it most.
What can you do with a degree in this academic area?
Mental/Behavioral Health
Child/Family Services
Adolescent Services
Community Outreach
Hospice
Addiction Treatment
Advocacy/Social Justice
Public Service
1974
---
CWSE Accredited Program Since 1974
12:1
---
Student to Faculty Ratio
100%
---
Of Students Complete a Field Education Experience before Graduation
Explore this Program
Experiential Learning
Work alongside experienced, licensed, professional social workers to integrate your classroom education with professional practice. The close proximity to Columbus allows Social Work students to choose from a wide variety of social work. During Field Education, qualified agency staff members will serve as field instructors to ensure the highest quality experience. Placement opportunities provide a professional foundation for practice in a variety of areas including behavioral health, substance use treatment, medical social work, education, child and adult welfare, older adult services, public welfare, services to the unhoused and those with food insecurity.
Program Philosophy
The mission of the Social Work program is to prepare students for generalist practice across rural and urban settings. Students become aware of their responsibility for continued professional growth and are committed to the alleviation of poverty, oppression, and discrimination. The program is committed to knowledge building based on the principle of social and economic justice, within a global context to all people throughout the region and nation at large. Upon graduation, students are eligible for the LSW (Licensed Social Worker) as a generalist practitioner.
Student Social Work Association
As a student, you will be encouraged to join the Student Social Work Association to participate with faculty, administration and local community representatives in policy formation, program and curriculum development and assessment. The student organization is focused on helping Social Work majors and minors apply what they're learning in classes and advocate for issues both on and off campus.
Accreditation
Capital's Social Work program is accredited by the Council on Social Work Education (CSWE). The CSWE supports quality social work education and provides opportunities for leadership and professional development, so that social workers play a central role in achieving the profession's goals of social and economic justice. To practice social work in any state, professionals must have a state license. Only graduates from accredited programs are eligible to take state social work licensing exams and to apply for a one-year accelerated Master of Social Work program.
Field Education Program
Social Work is an applied profession, and thus requires a field placement experience during the senior year at Capital University's Social Work Program. The field placement experience is designed to help students integrate classroom learning with actual social work practice at a wide variety of social work agencies in Columbus and nearby towns and cities. 
Field Education Director
Debbie Fournier MSW, LISW-S
135 Renner Hall
614-236-6439
Sample Classes
Introduction to Social Work and Social Welfare
Diversity in a Global Society
Human Behavior in the Social Environment I and II
Contemporary Social Welfare Programs
Policy Analysis
Social Work Micro, Mezzo, and Macro Practice
Field Education and Field Seminar I and II
"I chose to attend Capital because it was a great school, it was local, had small classes and helpful grant and scholarship packages. I had to drop out of school during my senior year because of some personal challenges. But I returned to Capital because of my great experience there. I completed my BSW at Capital in 2017 and then went on to complete a Masters in Social Work at the University of Michigan."
-Heather Wise, Psychology and Social Work, Class of 2017