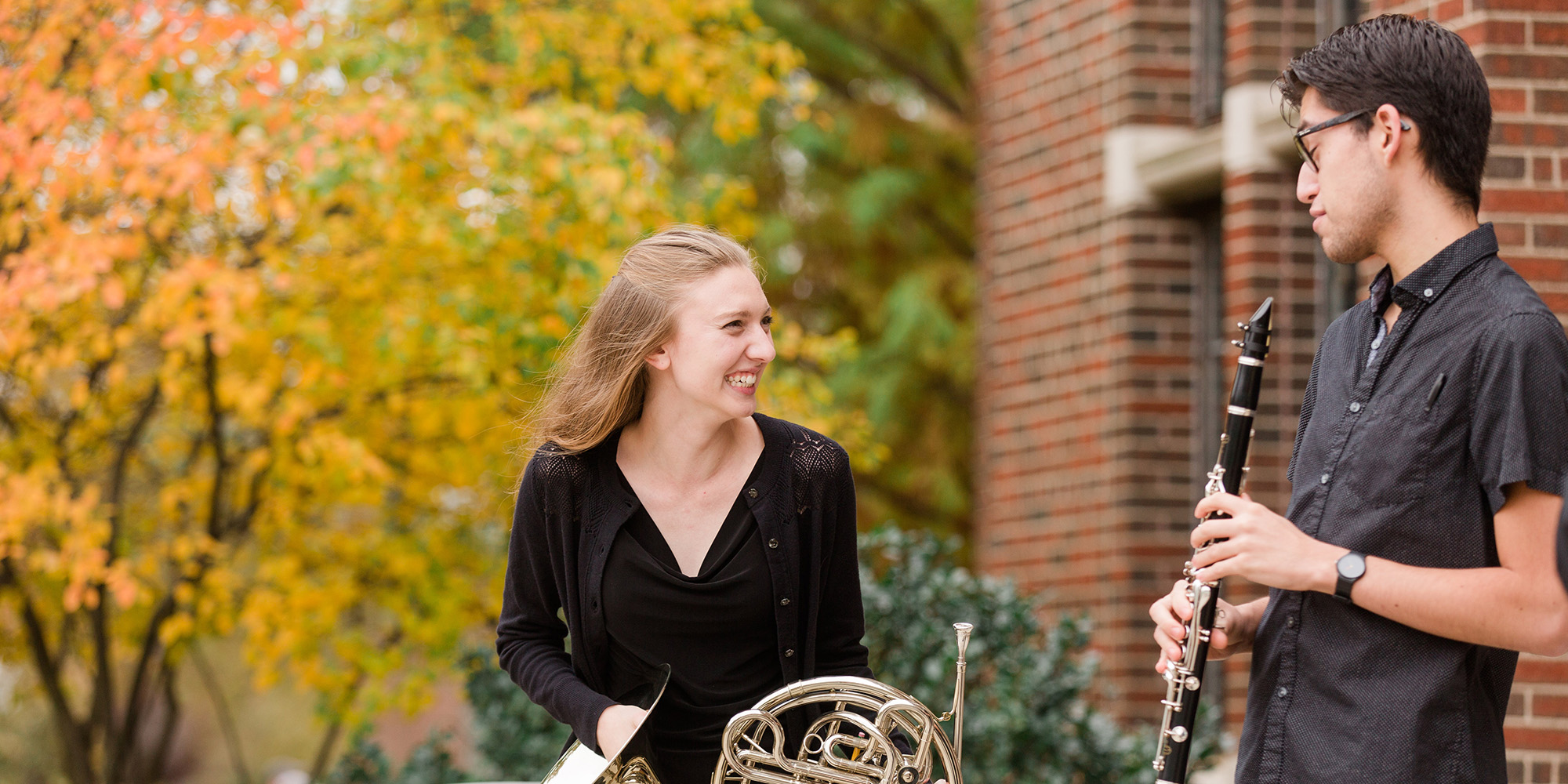 Conservatory of Music
For more than 100 years, the Conservatory at Capital University has been preparing students for a wide range of music careers. So, whether you aspire to be a performer, conductor, a music business entrepreneur, or an educator to a new generation of musicians, you'll find a home at the Conservatory. The prestige and depth of our programs is what makes us distinct. And to ensure that you'll have opportunities to practice and share your talent, the Conservatory sponsors more than 200 events each year. Many events are free and open to the public. Our audiences come from far and wide to experience the joy of music on our beautiful campus.
What can you do with a degree in this academic area?
Composer
Arts Administrator
Music Producer
Performer
Music Educator
Music Promotion and Marketing
Arts or Performance Management
Music Product Manufacturing
Graduate Studies
200+
---
Performances Each Year
Top-Tier
---
Production Studios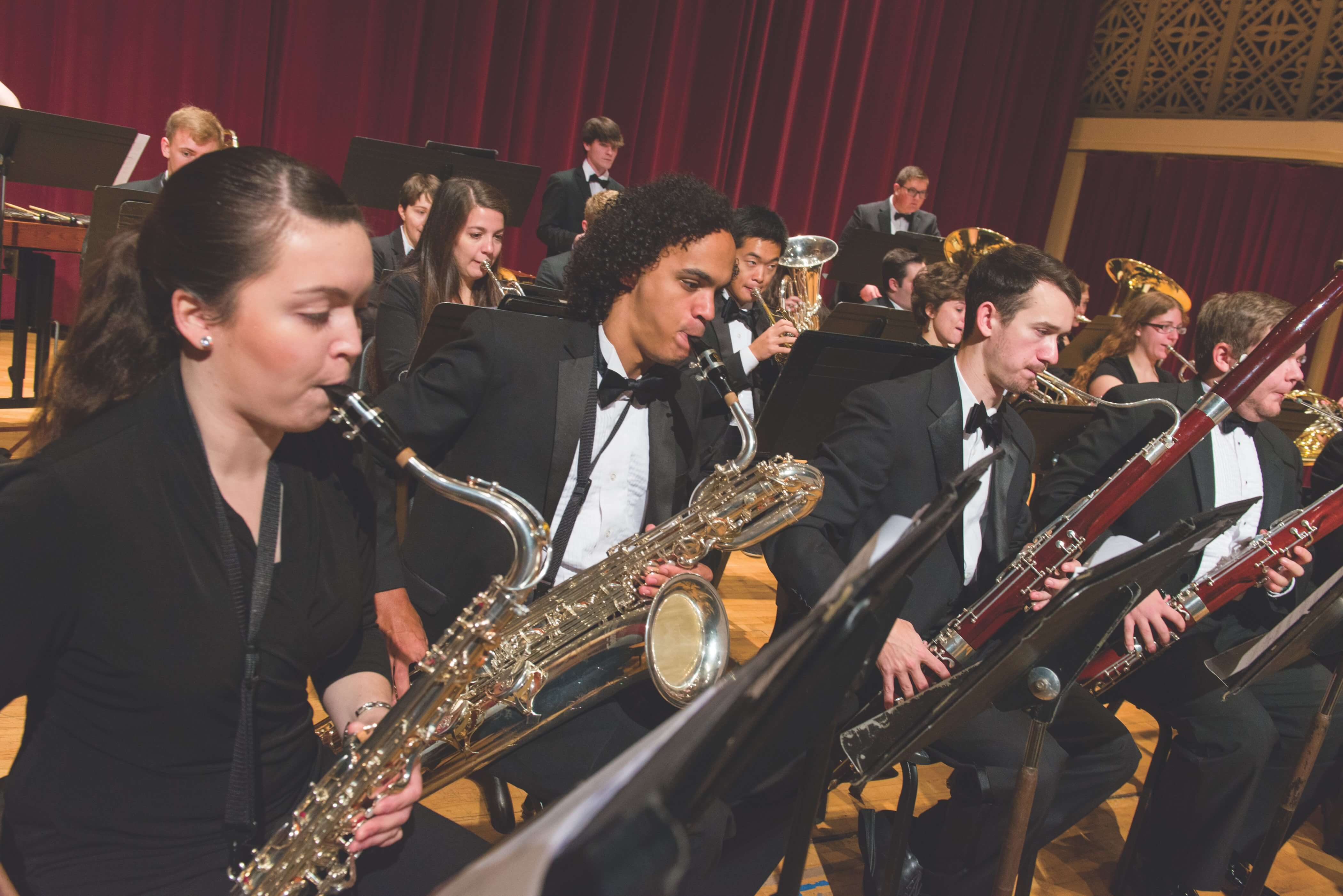 Create and Collaborate
The Conservatory is proud of its impressive performance halls, including the 180-seat Huntington Recital Hall and the 900-seat Mees Hall Auditorium. In addition to larger performance venues, our musicians have access to intimate studios for small ensemble rehearsal and private practice. Classrooms for choral, vocal and instrumental groups, and state of the art audio recording and production suites offer ample space for collaboration. And while we're talking collaboration, at the Con it's common to find musicians of all interests performing and creating, together. With more than 50 ensembles, you'll have opportunities to share your talent in any number of groups from bands and choirs to jazz and rock groups, or to lead through one of our student or faculty-conducted chamber music ensembles.
Our World is Your Stage
Capital University is located minutes away from Columbus, which is the 14th largest city in the country and home to a vibrant and active music and arts community. Columbus is home to the Columbus Symphony Orchestra, the Columbus Jazz Orchestra, as well as Opera Columbus and the historic Ohio Theatre which opens the stage to shows from the traveling Broadway Series.
As a Conservatory student, learning will be both instructional and immersive. Techniques learned in the classroom will then be applied in live performances and creative productions. These learning experiences are available internationally or closer to home.  Our students have interned for recording students in New York (BET/Black Entertainment TV) and Nashville (OmniSound Studios), performed on international stages from South Africa to Ireland to Carnegie Hall, and participated in ensembles conducted by nationally recognized composers and conductors. But you don't need to travel far to gain music experience that will build your portfolio and help you make connections that will help you begin your career in music.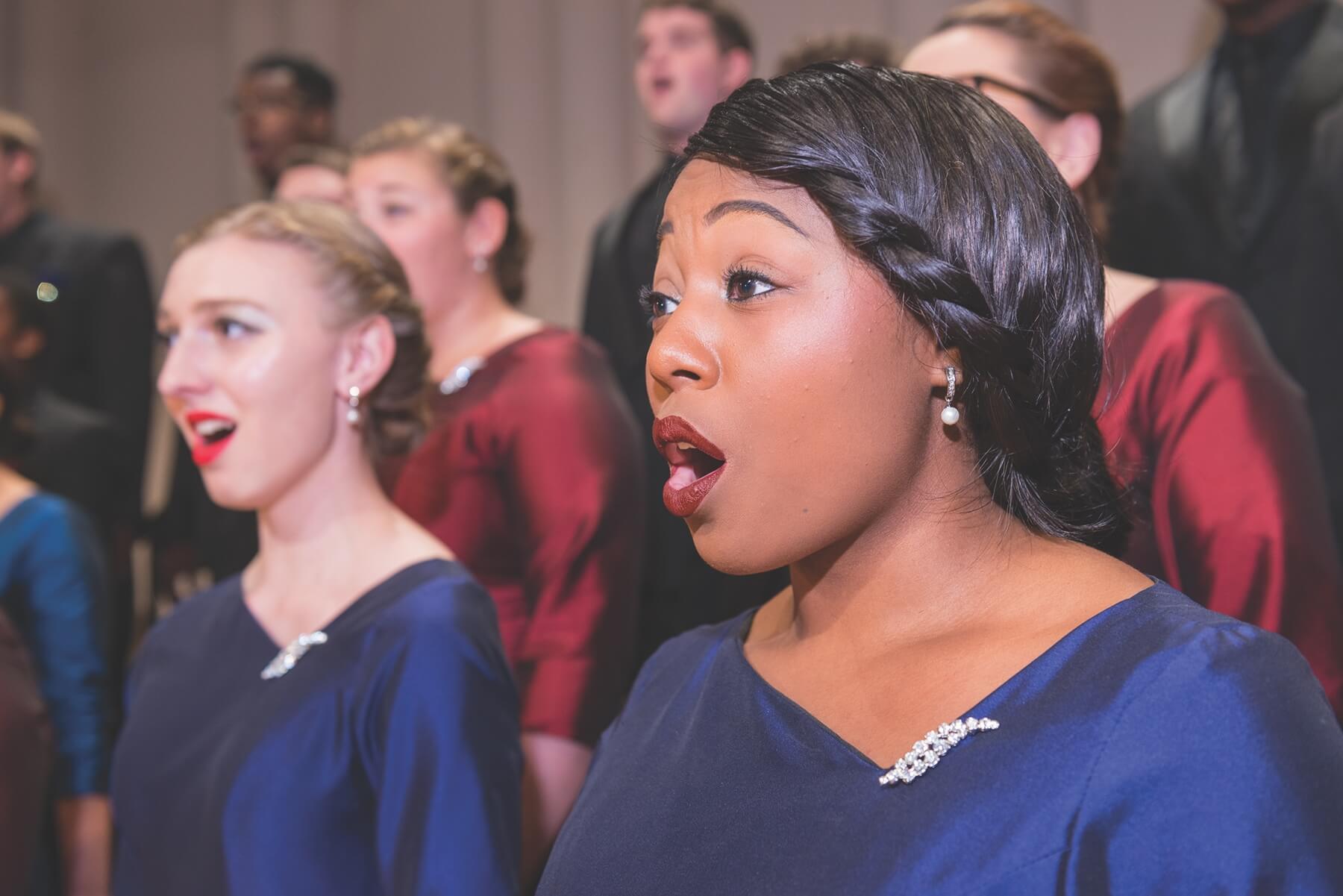 ADMISSION AND AUDITIONS
Admission to The Conservatory is a two-step process that includes an Admission application and an Audition application. Once you are academically admitted to Capital, the audition will help the Conservatory determine the student's musical qualifications.
Submit your Admission application to Capital University along with the required supporting documents.
After you receive your letter of acceptance, students will be instructed to submit an Audition application and register for an audition date.
Audition requirements vary by instrument or area of interest. To learn more about audition requirements, click the Audition Requirements button below.
Admission questions should be directed to the Conservatory Admissions Counselor at 614-236-6101 or admission@capital.edu.
OUR DISTINGUISHED FACULTY