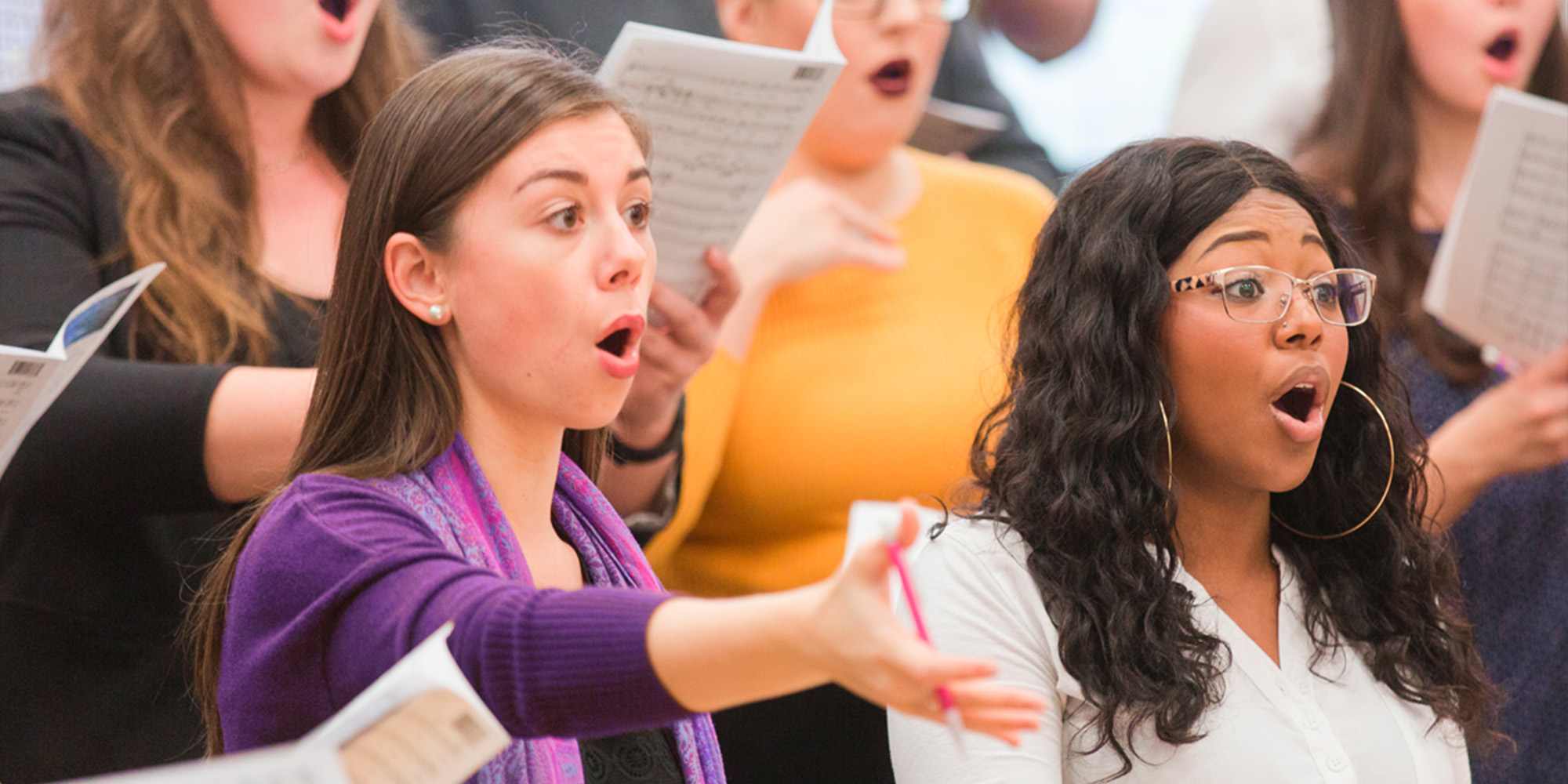 Kodály Emphasis
In the mid-20th century, Hungarian composer, educator, and philosopher Zoltán Kodály revolutionized the teaching of music by training educators to help their students listen, understand, and evaluate music. Today, Capital's Conservatory of Music is one of only a handful of universities that offers a program for teachers who want to earn the Kodály distinction. The program, taught by the Conservatory's own master teachers, will prepare you to take your students and their music to a new level. During a few weeks over three summers, you'll join other educators in classes, workshops, and performances where you will be challenged to think and lead in new ways. And you'll be prepared to incorporate what you learn in the summer to your classes in the fall.
2
---
Tracks: Choral or Elementary Music
3
---
Summers to your MMME degree
Explore this Program
Kodály Program Dates and Highlights
2023 Program Dates: July 10 - 28, 2023
Kodály Certification Courses
Choir 
Conducting 
Folk Song/Choral Research 
Methodology 
Musicianship 
Final Project
The MMME Kodály Program and Certificate
Program dates are scheduled in July of each summer. The Kodály Program is OAKE endorsed.
2023 Program Dates: July 10 - 28, 2023
Kodály Emphasis Highlights
Choose from two program tracks: Elementary Music Education or Secondary Choral Music Education

Non-degree certificate option is available

Immersive, hands-on classes

32 credit hours and 3 summers to complete

Capital's Kodály program is OAKE endorsed
Admission and Application
Applications for the Kodály Certificate program are accepted and reviewed on a rolling basis. Application deadline is June 1, but application review and admission will continue beyond this date as space permits. In addition to the application, the following documents should also be included:
A 200-300 writing sample

Resume or curriculum vitae

Official transcripts from all undergraduate and graduate coursework

Names of three references

International students must demonstrate language proficiency by meeting TOEFL requirements. Additional details about the application and admission requirements can be found by visiting the MMME main page.
Certification Program Tuition and Fees
Registration fee: $25 (for first-time registration only)
2023 Certification fee: $260 per semester hour
2023 Lodging (optional) $291 per week (does not include linens), double occupancy with air conditioning. Please see Summer Housing for more information.
Karla Cherwinski, Director of the Kodály Institute
Capital University Conservatory of Music