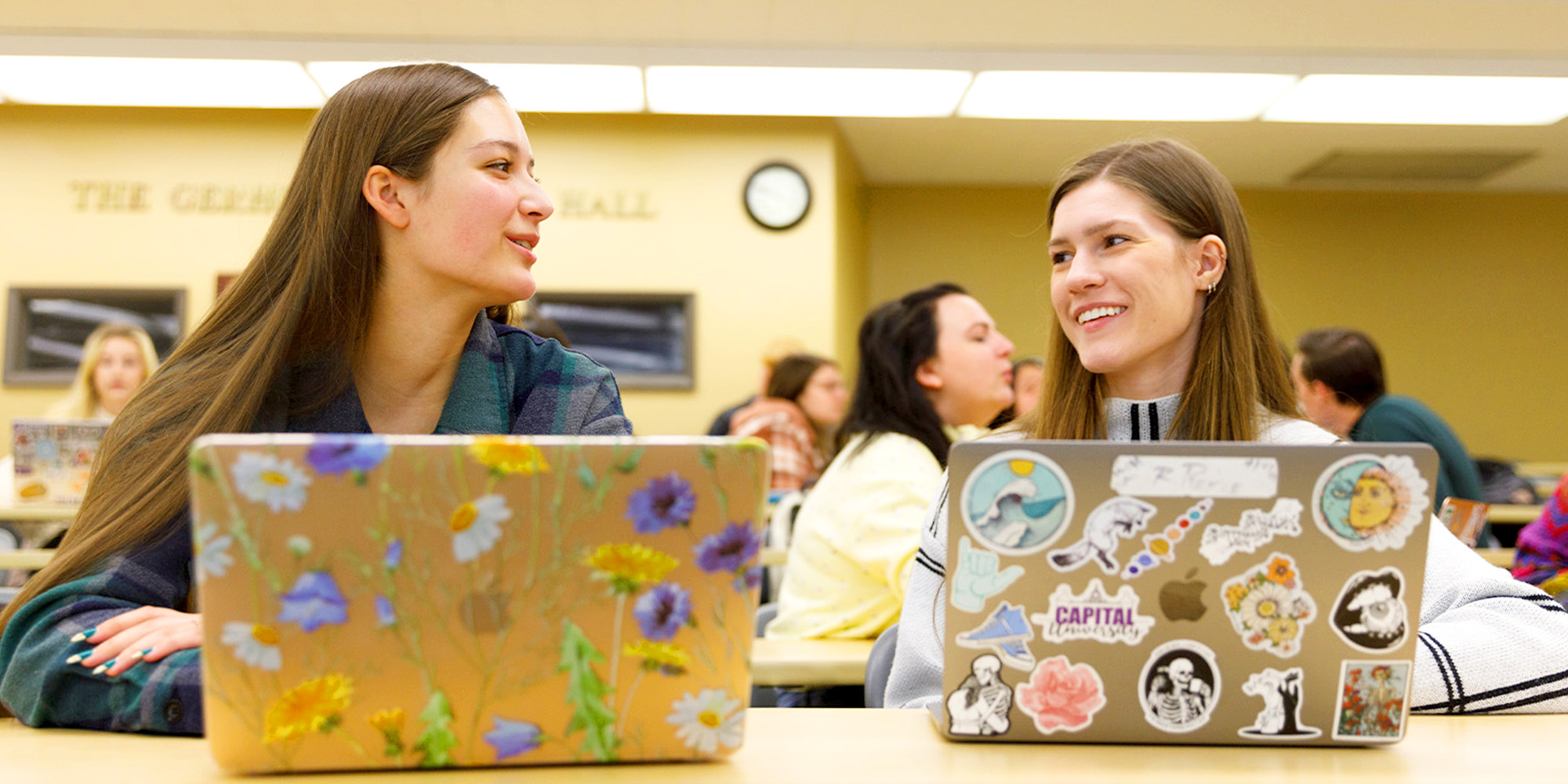 Sociology
The Sociology students at Capital explore and analyze different aspects of diversity, including social, cultural, gender, ethnic, and racial dimensions of social life and social change. Grounded in the scientific study of society, students learn ethical approaches to knowledge formation, research, and professional pursuits and the expression of knowledge through oral and written communication. Through high-impact practices students are encouraged to see, study, and understand their social world. Students are given a strong foundation of courses that will prepare them to pursue a range of careers or move on to graduate school. Students who study sociology have the option to pursue a second major in criminology, psychology, environmental studies, political science or other fields of interest.
What can you do with a degree in this academic area?
Federal, State, and City Agencies
Community-based Organizations
Lawyer
Professional Case Manager
Policy Analyst
Human Resources
12:1
---
Student to Faculty Ratio
100%
---
Of Students Complete Either a Capstone or Internship Experience
1:1
---
Faculty Advising from Start to Finish
Explore this Program
Experiential Learning
Students gain real-world experience through community engaged learning in the Social Problems course and through internships. Located only minutes from Columbus, Capital students have the opportunity to network and intern with community partners. Students can further enrich their educational journey in coordination with faculty and the International Education Office, through study at the Washington Center in Washington, D.C., or study abroad.
Program Philosophy
Students are encouraged to see, study and understand their social world and to discover how the theories they learned about in their major can be useful tools in exploring social life, their life, and different societies and cultures. Capital's Sociology program is grounded in the scientific study of society, students explore ethical approaches to knowledge formation, research, and professional pursuits and theoretical, methodological, and statistical literacy. The curriculum in Sociology provides students with essential foundations to engage in a range of careers and graduate study.
Advising
The dedicated Sociology faculty are determined to bring out the best in all of our students and introduce them to an in-depth understanding of their chosen field. Each student is paired with a faculty advisor that will help them navigate through the required classes and their time at Capital. As professionals, the faculty are able to make invaluable career introductions, write recommendation letters for graduate school, and mentor students as they pursue jobs in their chosen fields.
Sample Classes
Introduction to Sociology
Social Ethics
Social Deviance
Social Problems
Social Theory
Social Stratification
International Law
"After I got to Capital, I realized that I wasn't limited in my thinking; there was no "or", it was always an "and." I could study African American History and Culture and Philosophy and Politics and Criminology – all at once! The professors and curriculum had a way of tying in concepts from other courses that pieced together my knowledge into an expanded way of thinking about the world."
-Arielle Johnson, Sociology, Class of 2016