Republished from Capital Magazine, Fall 2019

At Capital University Law School, professors recognize the extreme rigor of the second-year program and are taking steps to ensure that each student has the strong skills necessary to handle the stress of an extremely challenging curriculum.
With that in mind, an ad hoc committee was formed to examine ways that skills instruction could be strengthened in the second year of studies, identifying critical-skills weaknesses for those students – known as "2Ls."
"The difficulty of reaching second-year law students is an ongoing conversation in the law school academic success community," says Halle Hara, professor and director of Academic Success at Capital University Law School, who chaired the committee on 2L learning.
"As an institution, we recognized that some students completed the first year without the strong skills necessary to handle the very challenging second-year curriculum. We wanted to create something to serve those students. Additionally, we wanted to provide resources for students hovering around the middle of the class to do more than just get by. We wanted to inspire those students to keep pushing and keep developing their skills to reach their ultimate potential."
After six months of study, committee members decided on a two-part approach: a 2L Welcome Back Day introducing students to the rigors of the second year; and a variation of a "flipped classroom," a blended learning instructional strategy that reverses the traditional learning environment.
Out of that came "The Law School Playbook," a course with podcast instruction, integrated exercises and academic coaching that would inspire students – specifically 2Ls – to keep developing the skills to be successful in school and, ultimately, in practice.
Launched in 2019, the course grew out of a philosophy that it's students themselves who have the greatest impact on their own learning and subsequent success. The Playbook details best practices on law school study techniques based on empirical field research, as well as educational psychology and cognitive science.
"Because so much of what we do today is based on cognitive science, we approach academic success from the perspective that we can all be better learners and thinkers," Hara says. "Some students need to improve their self-efficacy (their belief in their ability to perform well on law school exams), while others need more targeted coaching on, for example, memorization or multiple-choice questions."
After examining different platforms for reaching 2Ls and polling the students on their preferences, it was determined that the best way of delivering instructional information was through podcasts.
"When originally considering 2L academic success programs," Hara says, "I started with the idea of adapting the autonomous learning method I developed for the first-year course; however, I faced the hurdle that all academic success professionals do: engaging second-year law students in what is arguably the busiest year of their academic lives."
The Playbook and one-on-one coaching are free for Capital Law School students. Each podcast consists of short lessons read in a letter format, with series on advanced case reading, reading and interpreting statutes, critical thinking and mind matters. It encourages them to actively engage with the material.
The episodes are supplemented with asynchronous online learning through exercises based on the students' current doctrinal material, testing their ability to implement the podcast lessons. Hara then provides feedback on each exercise.
"I recognize that academic success coaching is not a one-size-fits-all undertaking," Hara says. "Long ago, when academic success was in its infancy, it was targeted toward at-risk students. That is no longer the case."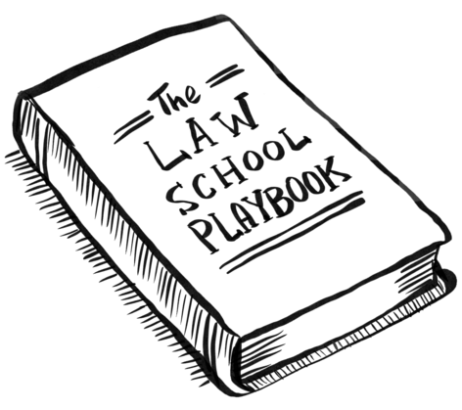 Hara points to technology as a possible reason behind a change in how students learn today.
"Research shows that as helpful as technology is, it is taking a toll on our intellect as a society. It prompts engagement in very short intervals and at a surface level. This is in direct contrast to the type of thinking that needs to happen in law school: deep, critical thinking," Hara says.
The Law School Playbook acknowledges that technology is a good way to engage this generation of law students, Hara says, but it encourages deeper thinking in reading cases and in reading and interpreting statutes.
To read the complete story go to capital.edu/law-school-playbook.