Great places have great spaces, and Capital University is no exception. Our campus provides a perfect blend of college life with both small community and metropolitan flair.
Comfortably nestled in Bexley, a close-knit, walkable community, Capital's campus extends into this century-old neighborhood and offers a treasure trove of eateries, entertainment, and boutique shops.
Sophomore Lindi Cisco shares her favorite spots around campus to hang out, relax, eat, and get caffeinated. Here are her Top 5 favorites.
1. The Convergent Media Center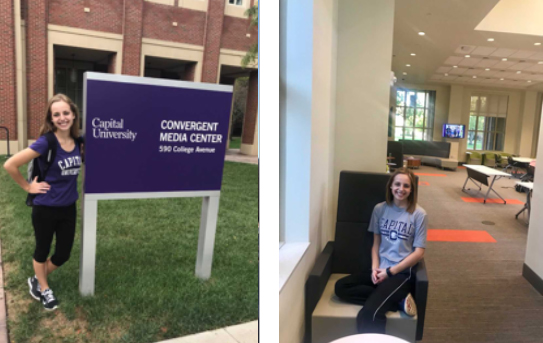 The new Convergent Media Center (CMC) building was opened during my first year at Capital and has become a new home. My favorite place to sit in the CMC is in the corner by the windows. Not only does this spot offer me a great space to work, but I can use the windows to people watch. When walking into the building, there is always a feeling of welcome because of the many places to sit, with convenient outlets at every location, and an excellent place to have conversations with faculty and friends.
2. The Fountains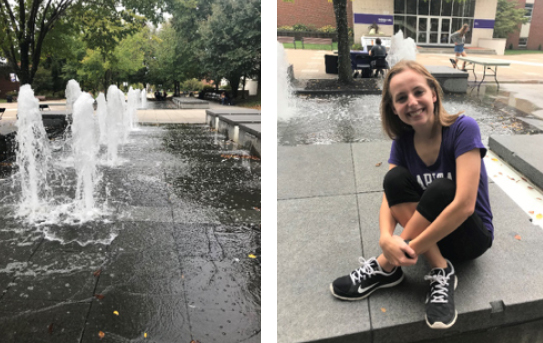 One of Capital's distinct features and my favorite place to go on campus are the Reflections fountains. Because the fountains are in the middle of campus, I get to walk by them every day going to class. When the weather is nice, I enjoy sitting there to do homework and study. In the evening, they become a place of relaxation and fun. My friends and I get ice cream and sit to talk about our day. My favorite part is that I always have a place to go. When I have a bad day, or need time to myself, the fountains are always there. For some reason, the sound of water creates a sense of peace.
3. Graeter's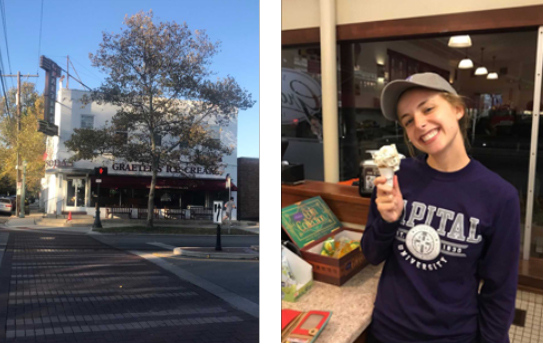 I love ice cream very much. I love Graeter's ice cream even more. Walking across the street to get ice cream from Graeter's instantly makes my day better. Not only does it have my favorite ice cream of all time (chocolate chip cookie dough), but sometimes they give you a little extra, especially when you are a regular. Every college kid has a dreadful day from time to time, or even a dreadful week, but ice cream is always the answer. The best part is that Graeter's is conveniently right behind the library, which makes it easy to have something sweet after an evening of studying!
4. Starbucks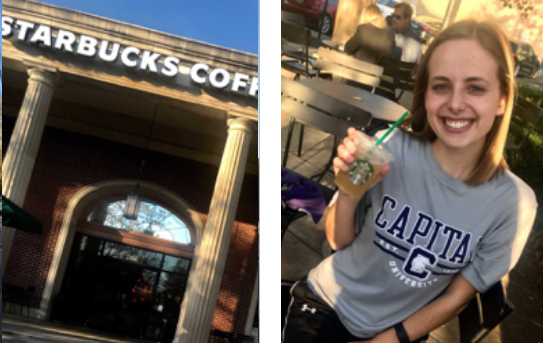 I was never a coffee drinker until I became a college student. Now, it seems like I cannot make it through the day without coffee. Most college students often drink their coffee in the morning to wake up, but for me, I need my coffee to stay motivated to complete homework, especially on Sundays. Thankfully, Starbucks is an easy walk down Main Street. My friends and I usually spend our Sundays at Starbucks drinking coffee and doing homework. This place allows us to take a break from campus and get more involved with the Bexley community by being able to see what goes on outside the Capital gate. Not only is there a chance to watch families enjoy their day together, but there is always something different to experience.
5. My Place!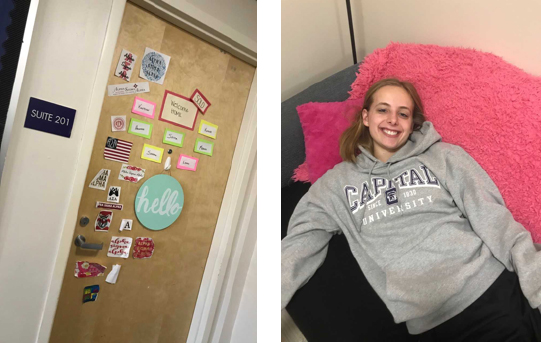 College campuses are great because there are always many places to study and have fun with friends, but there is always that one place where college students create their most memorable memories. In my experience, those memories are created unexpectedly when my roommates want to do late night Taco Bell runs or spontaneous trips to our hometowns. Between late night laughs and many Snapchat videos, there is never a dull moment. Every day there is something exciting that happens and I am always happy to meet everyone at home that night.