Institutional Research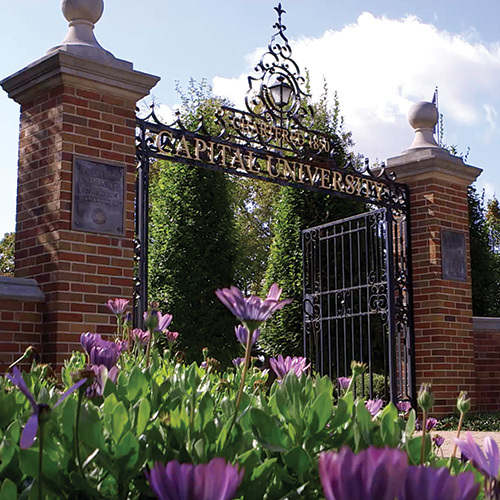 The Office of Institutional Research (OIR) at Capital University serves as a repository for information and data on the University's student, faculty and staff populations. The OIR also provides data analysis and interpretation for use in campus planning and policy decisions.
The primary goals of the OIR at Capital are to:
Support institutional decision-making
Assist ongoing institutional self-examination
Facilitate planning processes.
The menu below will guide you through the OIR and the ongoing work we produce each year. Reports and information regarding the OIR Survey Cycle are available upon request. If you have a special request, please contact Larry Hunter, Ph.D., director of the Office of Institutional Research.
Fact Book
The Capital University Fact Book is provided to the campus community by the Office of Institutional Research (OIR). The Fact Book serves as a resource for institutional data as of the current fall semester. In most instances, data are presented historically allowing the reader to see trends.
Electronic Versions of Fact Book
Common Data Set
The Common Data Set (CDS) is a collaboration among higher education institutional researchers, national publishers and professional association members to standardize common data definitions and survey questions.
For access to the previous year Common Data Sets, please contact Larry Hunter at lhunter2@capital.edu or by phone at 614-236-6641.
Our Mission
The mission of the Office of Institutional Research (OIR) is to support decision-making, planning and evaluation activities of Capital University leadership by conducting studies related to ongoing academic affairs and institutional effectiveness. This mission is achieved by performing the following functions:
Support planning activities of the University.
Develop and maintain a research cycle of institutional studies that support University goals.
Build and maintain a University information repository.
Provide information/analyses related to enrollment targets.
Supply information/data pertinent to accreditation reports.
Locate and summarize information on peer institutions.
Provide decision support and design ad hoc studies to meet developing University priorities.
Serve as the primary liaison with federal and state agencies.
Participate in the ongoing development of databases (i.e., student and faculty datamart) useful to institutional management and longitudinal tracking.
Respond to internal and external data requests.
Identify and inform the University about campus and external higher education trends.
Serve as a campus research design resource.
---
Contact Us
Office of Institutional Research
214 Yochum Hall
Larry T. Hunter, Ph.D.
Director, Office of Institutional Research

Phone: 614-236-6641
Fax: 614-236-6147
E-mail: lhunter2@capital.edu