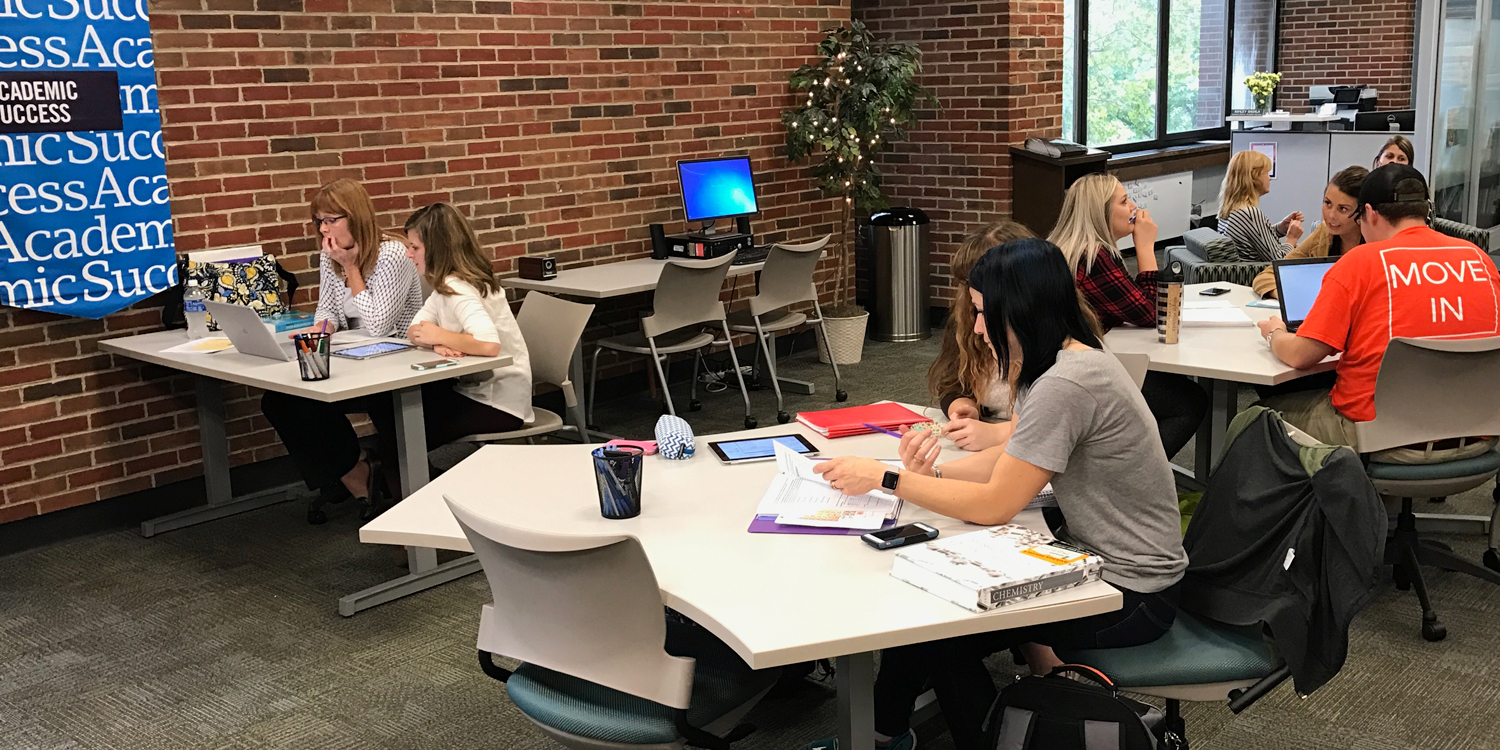 All students, regardless of ability, are routinely studying outside of class. Academic Success is here to support you in those efforts in a variety of ways. Whether you are working to solve math equations, looking to improve your study strategies, or writing a research paper, we are here for you.
At Academic Success, we believe every student can succeed; our goal is to help you accomplish that.
Did you know that students who regularly participate in Supplemental Instruction (SI) sessions generally earn higher course grades and withdraw less often than non-SI participants?
Academic Success provides all students with a wide range of transformative services, programs, and strategies to facilitate their development and critical thinking skills, empowering them to become increasingly confident and independent lifelong learners.
Study Strategies Resources
The following resources are designed to help students manage their time, get organized, and study more effectively.