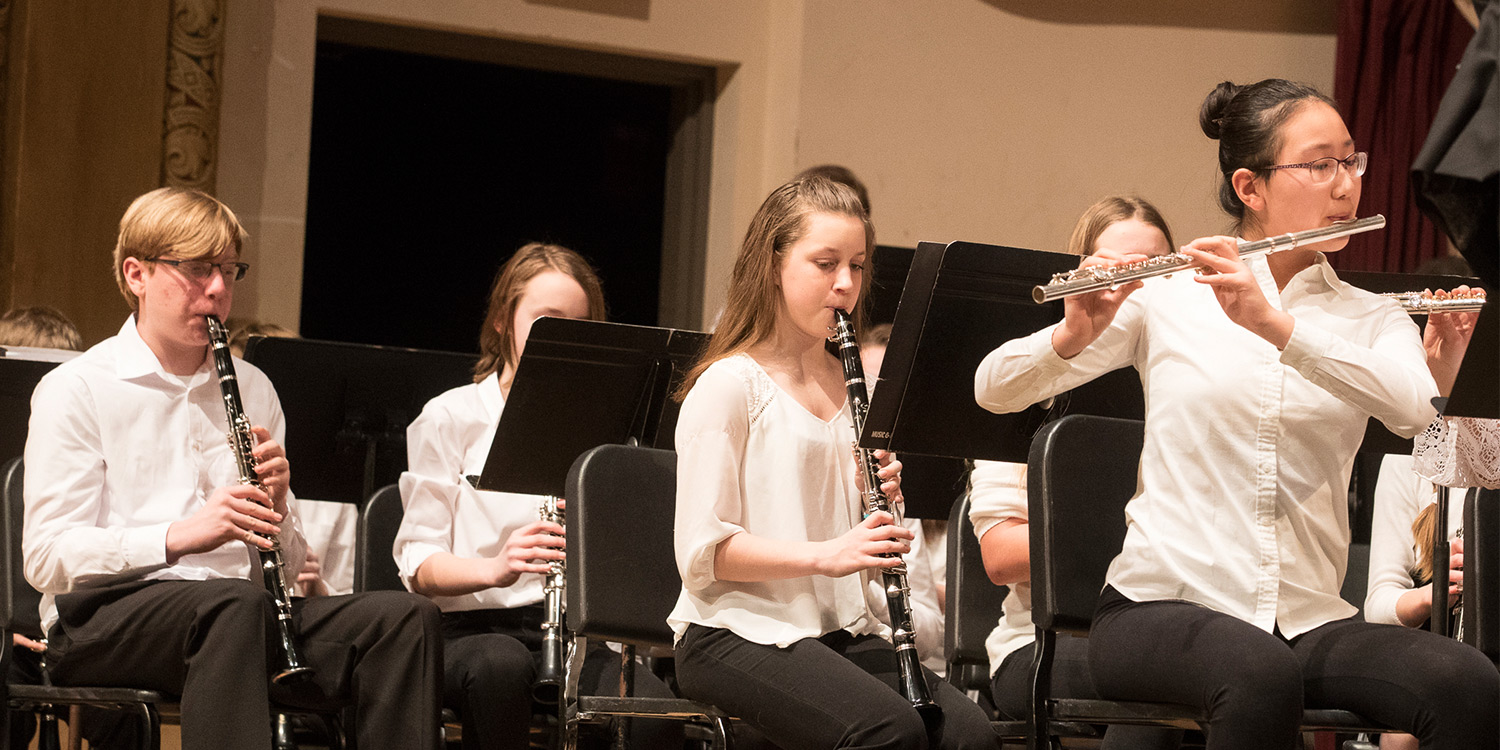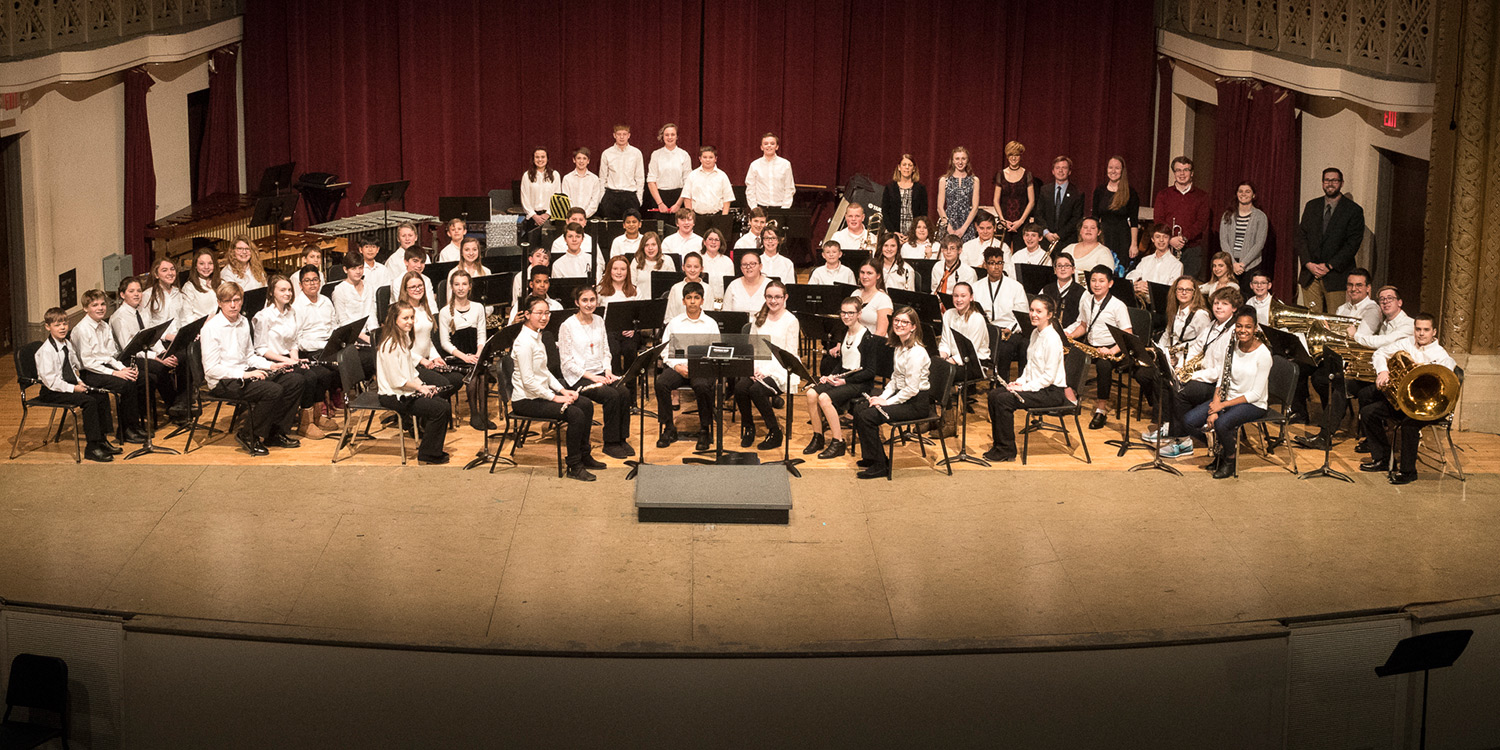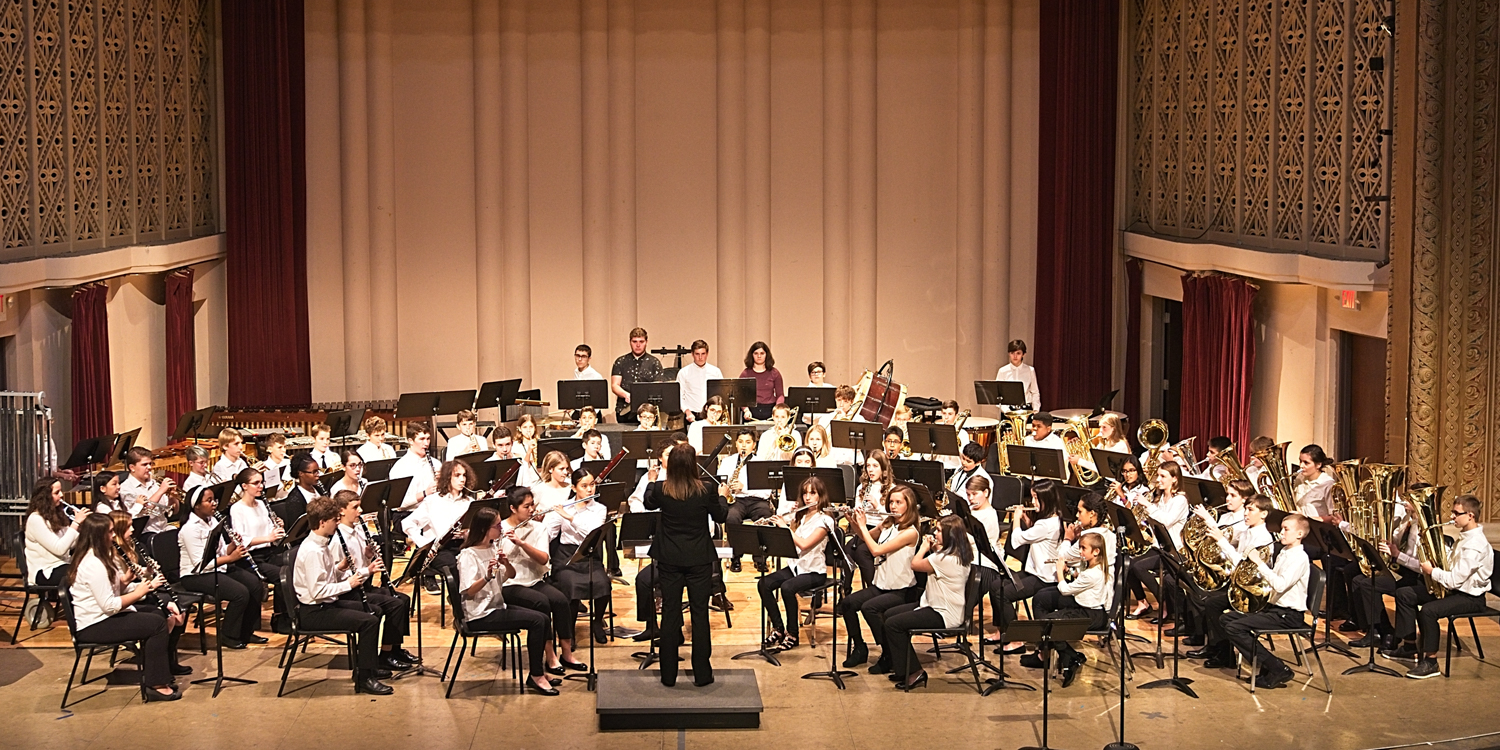 Capital Cadet Band
Capital Cadet Band Auditions for 2022-2023
May 18 and 25, 4:00-8:30 PM (or video)
The Capital Cadet Band is an honor band that performs challenging literature for young musicians. It is an ensemble comprised of advanced young musicians from schools across Central Ohio.
It provides:
Challenging new music
Full band experience with quality instruction
Meet other outstanding young musicians from schools around Central Ohio
Concerts in beautiful Mees Hall at Capital University.

Under the direction of Susan O'Rourke, the mission of the Capital Cadet Band is to encourage the technical and musical development of young woodwind, brass, and percussion players in Central Ohio. Membership is open to middle school students in Central Ohio who participate in their school band program. The ensemble is designed to enrich and enhance students' musical abilities.
Audition Requirements:
Students will play a short piece of music that best demonstrates their current ability. It can be a line or two from their band book, a section of sheet music performed by their school band that best displays their ability, a short etude, or (part of) a solo from your private teacher. Just show what you know!
You will be asked to perform ONE scale from this list: Concert Bb, Eb, Ab, or F. Scales do NOT need to be memorized.
Cadet Band Registration Fee
There is an annual fee to participate in CCB. No student will ever be denied the opportunity to participate in the CCB because of financial need. Tuition assistance is available through Capital if the registration fee is cost prohibitive for families.