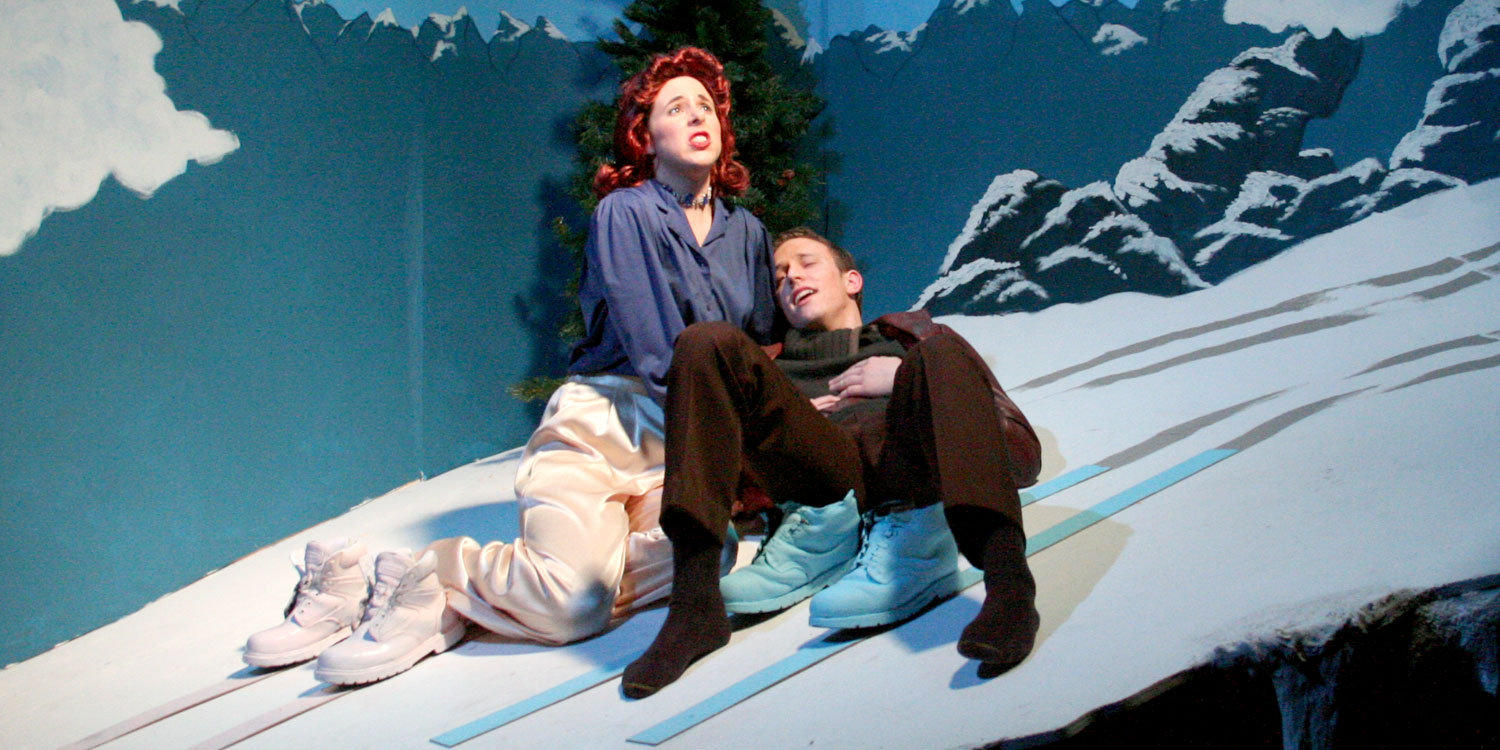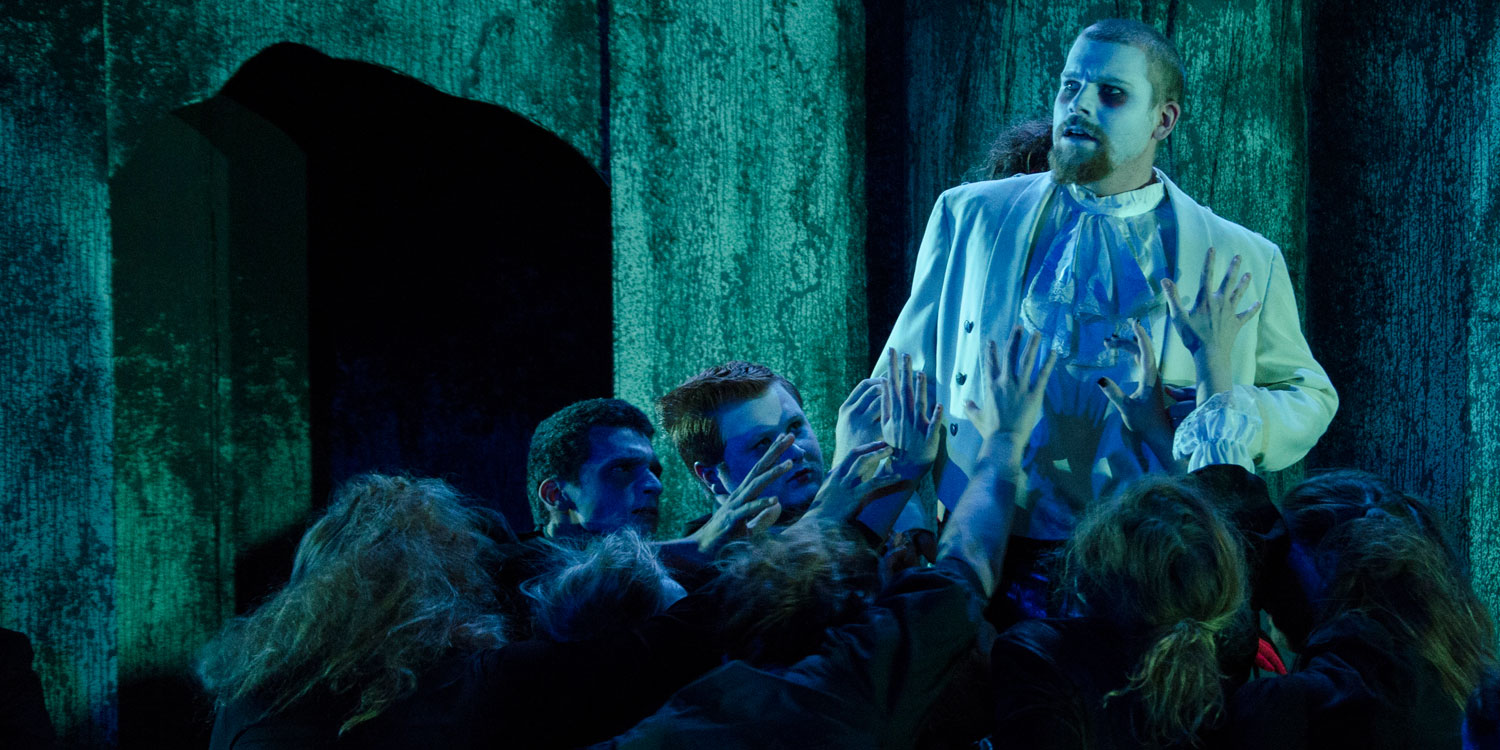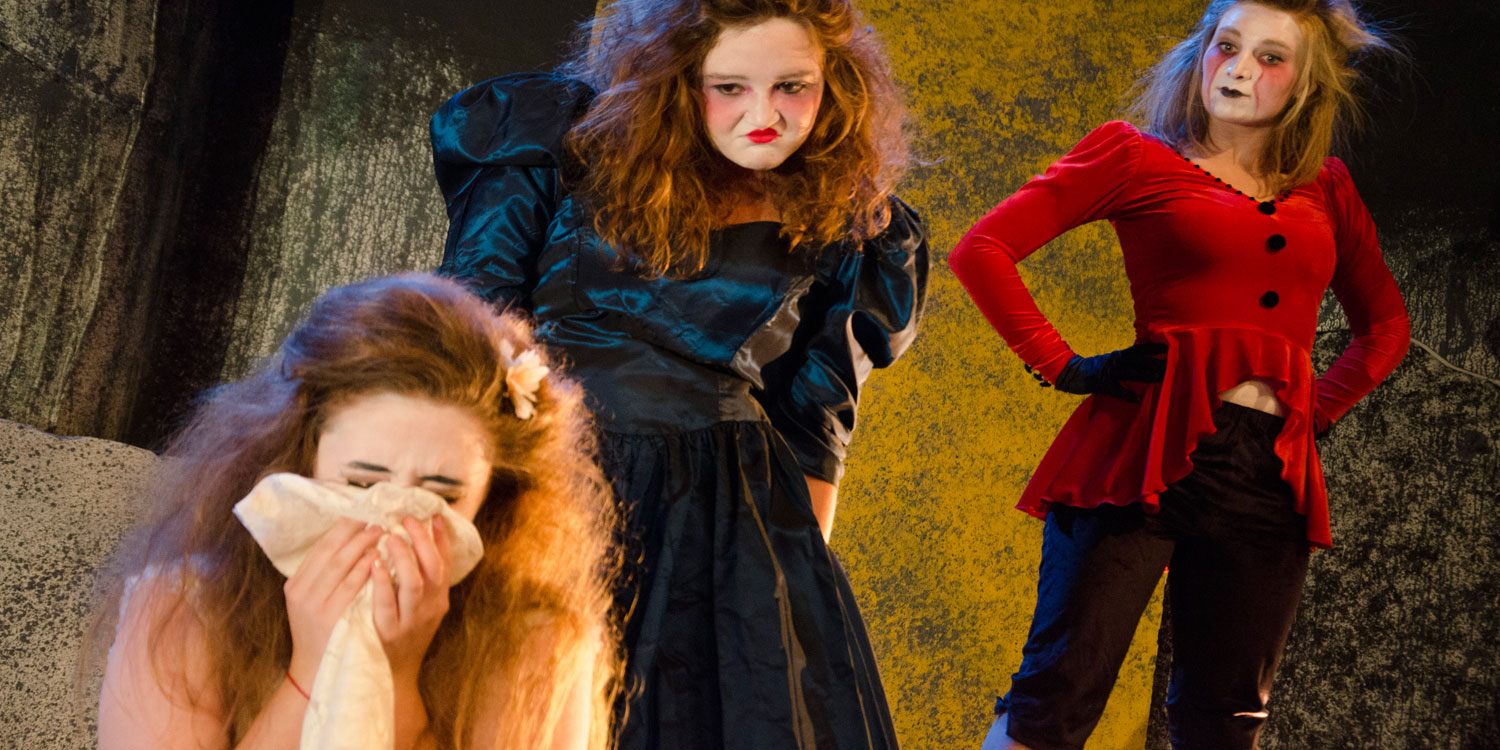 Capital University Theatre 2023-2024 Season and Other Theatre Activities
For reservations, call the Cabaret Theater Box Office at 614-236-7174 starting one week prior to each production. Tickets are $10 adults, $5 students and seniors, FREE with current CU ID.
Anything You Can Do, AI Can Do Better
Collaboratively devised by Sharon Croft, the cast, and Chat GPT
October 5-8, 2023
Thursday-Saturday, 8 PM • Sunday, 2 PM
Cabaret Theater
Guided by the collaborative genius of ChatGPT, students collectively brainstorm, improvise, and craft scenes that weave together a unique narrative tapestry. As the project unfolds, participants discover the magic of fusing human ingenuity with AI assistance, resulting in a one-of-a-kind theatrical experience that showcases the limitless possibilities of artistic collaboration.
---
The Play That Goes Wrong
Written by Henry Lewis, Jonathan Sayer, and Henry Shields
Directed by Daniel W. Heaton
November 16 - 19, 2023
Thursday-Saturday, 8 PM • Sunday, 2 PM
Cabaret Theater
Follow the members of the Cornley Polytechnic Drama Society as they grapple with set collapses, forgotten lines, missed cues, and outlandish mishaps that escalate into a riotous whirlwind of comedic chaos. The once-promising performance spirals into an unintentional laugh riot, and the actors' desperate attempts to salvage the show only make things hilariously worse.
---
Twelfth Night
Written by William Shakespeare
Directed by Sharon Croft
February 15 - 18, 2024
Thursday-Saturday, 8 PM • Sunday, 2 PM
Cabaret Theater
"Twelfth Night" follows the adventures of shipwrecked twins Viola and Sebastian, who find themselves separated and embroiled in a series of comical misunderstandings. Disguising herself as a man named Cesario, Viola enters the service of the Duke Orsino and becomes entangled in a complex web of romantic hijinks. As mistaken identities pile up, laughter and love bloom in unexpected ways.
---
Head Over Heels, The Musical
Songs by The Go-Go's
Based on 'The Arcadia' by Sir Philip Sidney
Conceived and Original Book by Jeff Whitty
Adapted by James Magruder
Directed by Daniel W. Heaton
April 11-14, 2024
Thursday-Saturday, 8 PM • Sunday, 2 PM
Cabaret Theater
Set in the kingdom of Arcadia, "Head Over Heels" follows the royal family's hilarious and heartwarming quest to prevent an oracle's prophecy from coming true. As the kingdom faces turmoil, mistaken identities, and unexpected twists, the characters embark on an adventure of self-discovery, love, and acceptance. With the pulsating soundtrack of The Go-Go's hits guiding the way, this musical is a riotous celebration of joy and authenticity. Join us for a journey that celebrates love in all its forms, challenges gender norms, and empowers us to embrace our true selves.
---
The Fat Tuesday Debutantes Improvisational Comedy Group
All improv performances begin at 10 pm in Huntington Recital Hall
Tuesday, October 17th
"Cos We Can"
Admission: free
Tuesday, November 7th
"Laughing Matters"
Admission: free
Tuesday, December 5th
"Will Act for Food—#53"
Admission: at least one non-perishable food item or a monetary donation to Benefit the Lutheran Social
Services Food Pantry or Equitas Health
Tuesday, February 27th
"They Who Laugh Last"
Admission: free
Tuesday, April 2nd
"The Fat Tuesday Debutantes Big Adventure "
Admission: free
Tuesday, April 23rd
"Will Act for Food—#54"
Admission: at least one non-perishable food item or a monetary donation to Benefit the Lutheran Social
Services Food Pantry and Equitas Health