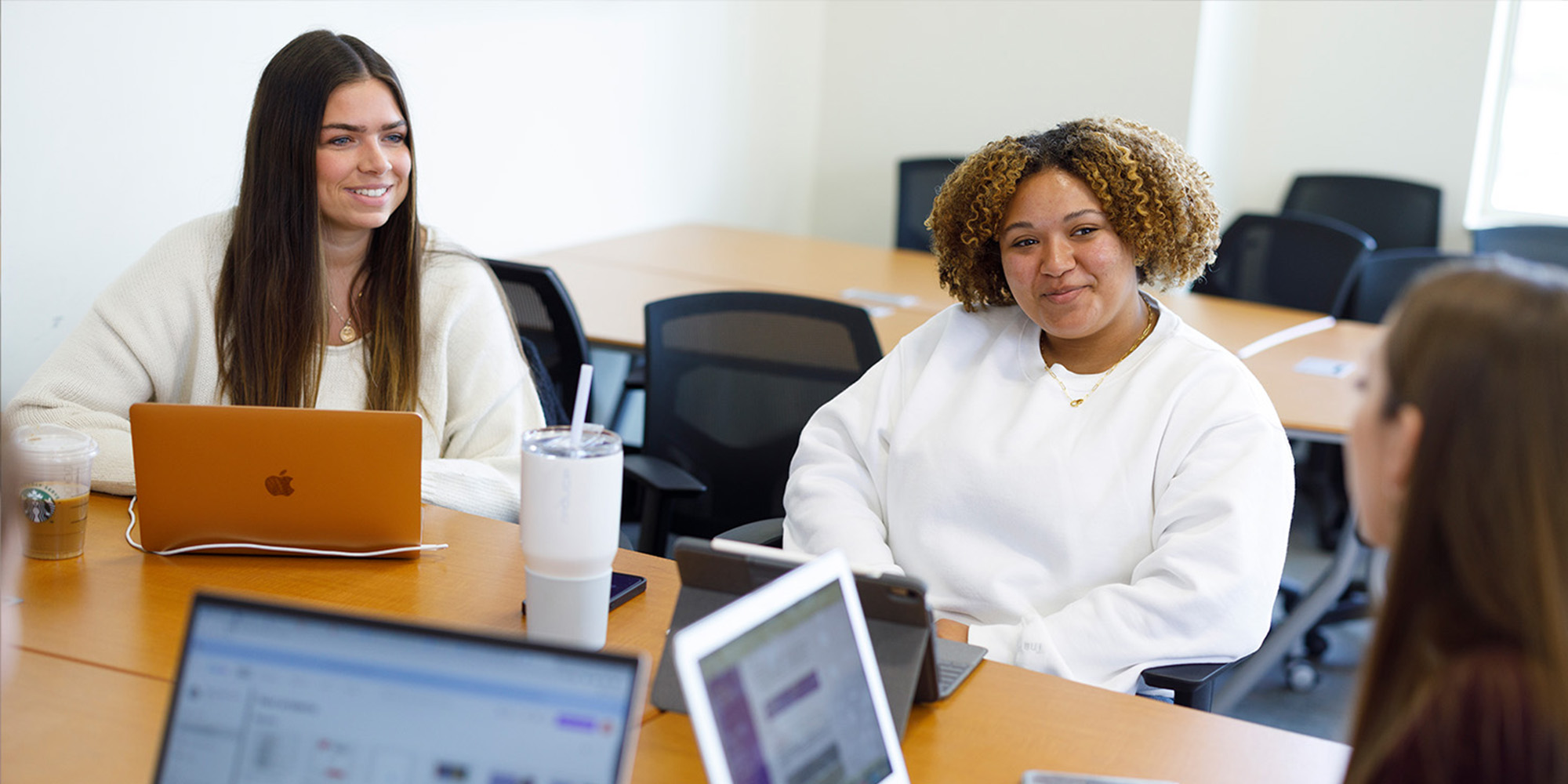 Communication
Strong communication skills are essential and critical for a full range of careers and organizational settings. At Capital, our curriculum is based on three principles we call "The Three A's": Analysis, Application, and Artistry. These principles guide our curriculum, activities, and projects. Analysis is our ability to communicate across a variety of contexts: interpersonal, public, small group, mass mediated, and intercultural. Application is our ability to grow our communication skills so that we are successful in whatever career we choose to pursue. Artistry refers to the nature of communication, which at its core, is a performance. You'll gain a keen understanding of how your performance choices impact how others respond to your messages.
What can you do with a degree in this academic area?
Annual Giving Associate
Marketing Coordinator
Legislative Aide
Communications Manager
Loyalty and Retention Specialist
Communications Specialist
100%
---
Internship Placement for 60 Years
12:1
---
Student to Faculty Ratio
90%
---
Of Grads are Employed or in Grad School Within 6 Months of Graduation
Explore this Program
Experiential Learning
We're big advocates of learning-by-doing. Our curriculum includes several pre-professional activities that give you multiple ways to get involved – on campus and off campus – to prepare you for careers and graduate study. Academic credit can also be earned by participating in any of the following:
Intercollegiate Debate
Community Outreach
MOrE – Masquers Outreach Ensemble
Petit Jean Performance Festival
Fat Tuesday Debutantes Improvisational Comedy Group
University Theatre
Impromptu Speaking and Interview Skills
Individual research
Program Philosophy
At Capital, we recognize the "portability" of a communication degree. No matter what career path you take, in our program your coursework, projects, and learning experiences will give you the skills you need to be a valued team member, a leader, and a marketable professional throughout your career. And unlike larger programs, Capital assigns each student to an academic advisor who is also a faculty member in your area of study. This advisor will be your mentor and resource for the full duration of your study at Capital.
Practice and Placement
Our faculty employ high impact teaching techniques and a curriculum that is continuously evolving to reflect the trends and technology that impact the communication profession. Our students work closely with our Career Center staff through participation in the professional development seminar and other job-seeking activities like resume writing and internship networking. Students are encouraged to take part in internships over the course of their college career. Our recent undergraduates have interned with: NBC4-TV, Mills James Productions, Eddie Bauer, Ohio Health, The State of Ohio, the Ohio Office of Tourism, and many more. Our graduates have found positions at Nationwide, The Kroger Companies, Walt Disney, Fahlgren-Mortine Public Relations, ESPN, Chase Manhattan Bank, AT&T, among others.
Sample Classes
Interpersonal Communication
Introduction to Film
Communication and Culture
Public Deliberation
Advanced Public Speaking
Strategic Influence in Human Communication
Performance Studies
"Capital provided an intimate classroom experience. I loved that the professors knew me by name and that I wasn't just another number. My professors became my mentors and they provided me with opportunities to expand my learning. Columbus offers more opportunities than I could have imagined! No thinking is too grand for Columbus."
-Katherine McCabe, Communication, Class of 2015