CapBucks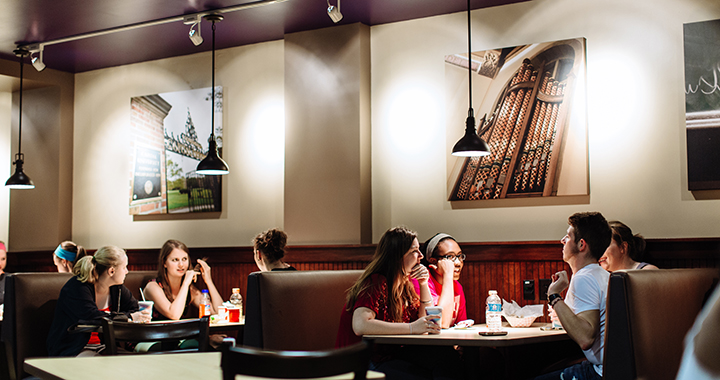 Capital Bucks can be used in all of our on campus dining locations as well as select restaurants on Main Street. 
Jimmy John's
Newfangled Kitchen
Moshi Sushi
Jersey Mike's
Stored on your student ID, Capital Bucks are the most convenient way to purchase meals and snacks without the worry and hassle of carrying cash.
Additional funds may be added to your Capital Bucks account at any time, at https://get.cbord.com. The student's ID number is required and note that for each deposit, the minimum dollar amount is $10 and the maximum dollar amount is $300. Students or guests may deposit additional funds at any time.
Please remember, unused Capital Bucks do carry over from Fall semester to Spring semester, but they will expire at the end of Spring semester.
---
Capital Dining Disclosure
All funds and plans purchased for use in the Capital Dining program are for the personal use of the account owner and are non-transferrable. Unused meal plans expire at the end of each semester. Capital Bucks associated with meal plans and those purchased above and beyond those associated with meal plans, will carry over from the Fall to the Spring Semester, expiring at the last day of the spring semester.
All meal plan and student Capital Bucks purchases are non-refundable. All purchases are considered final.
For students who withdraw from the University, meal plans will be refunded on a pro-rated basis as determined by the Office of Residential and Commuter Life and in accordance with the University's policies.