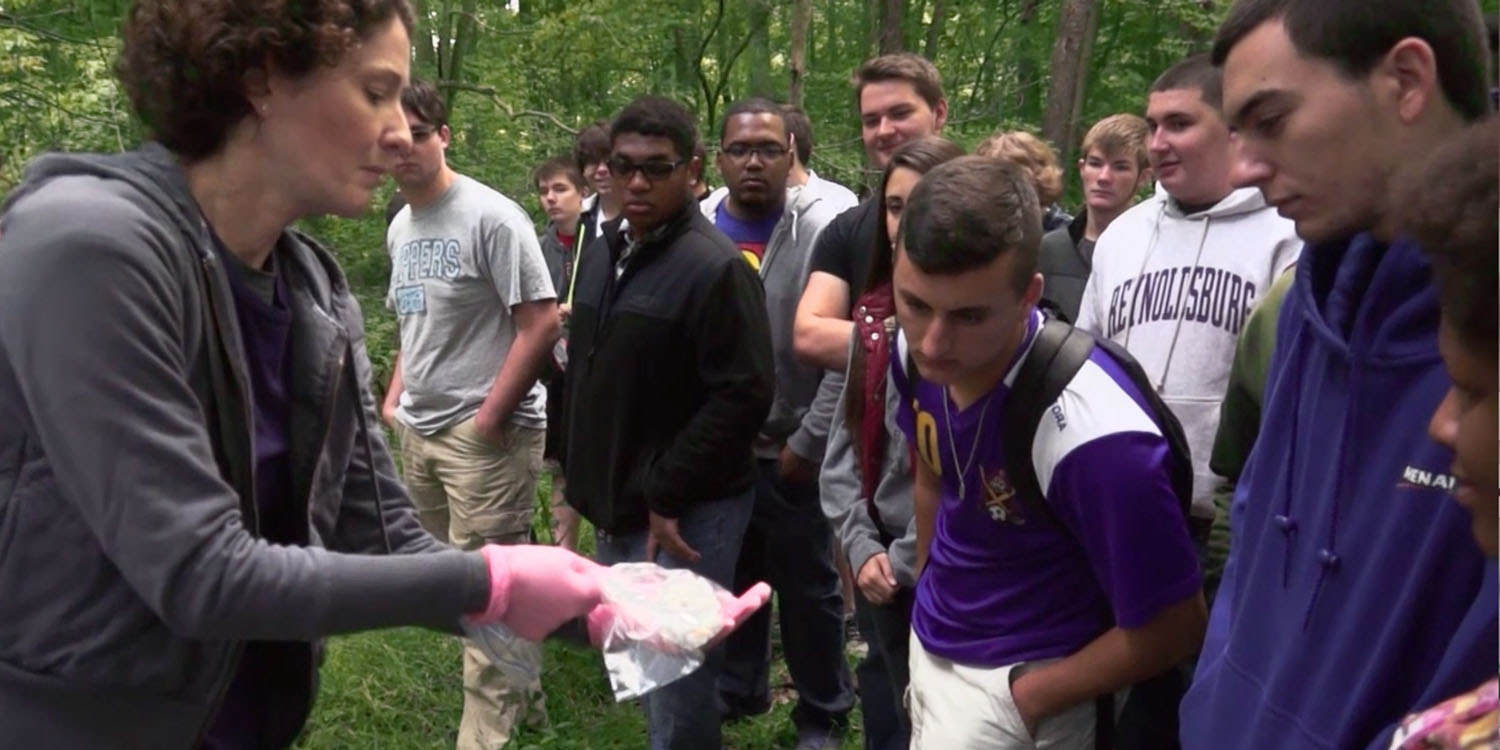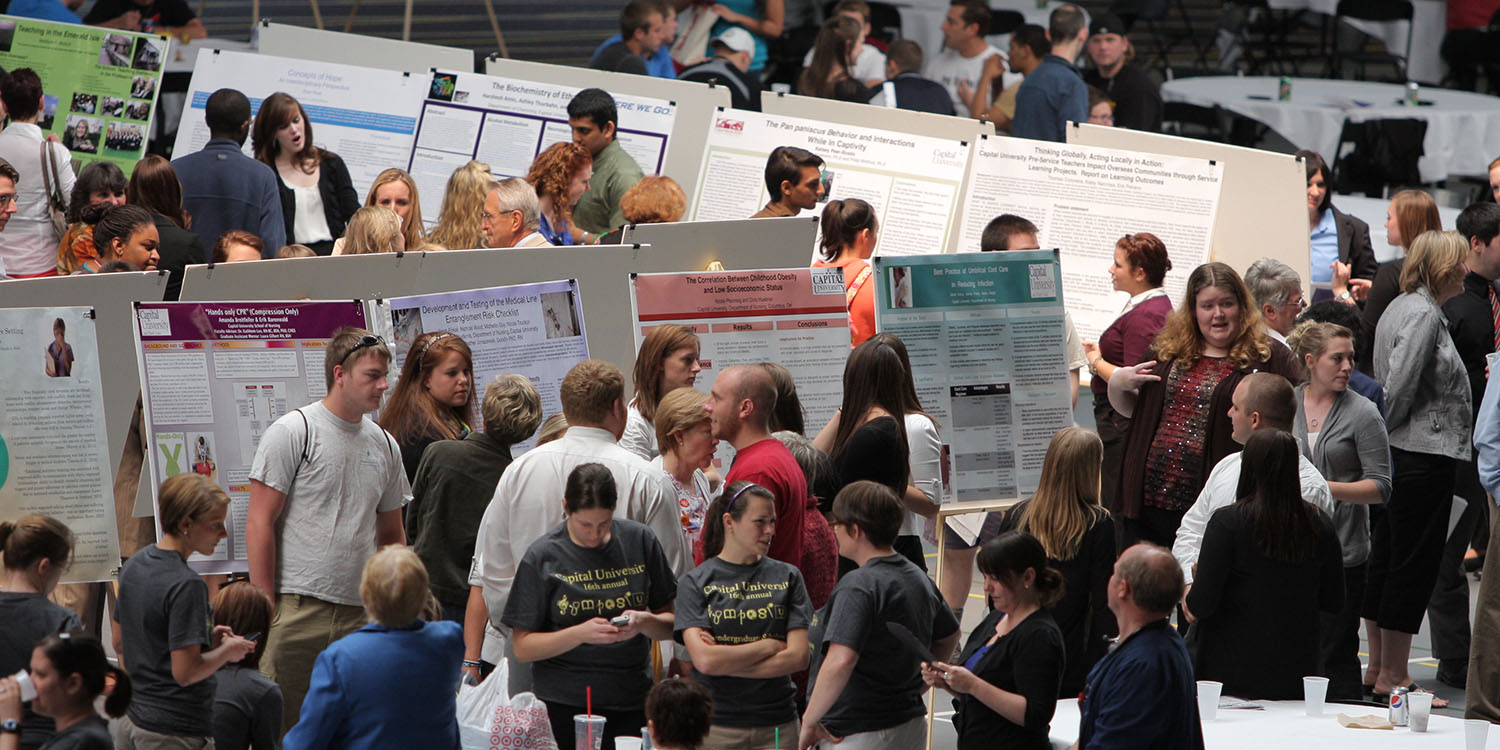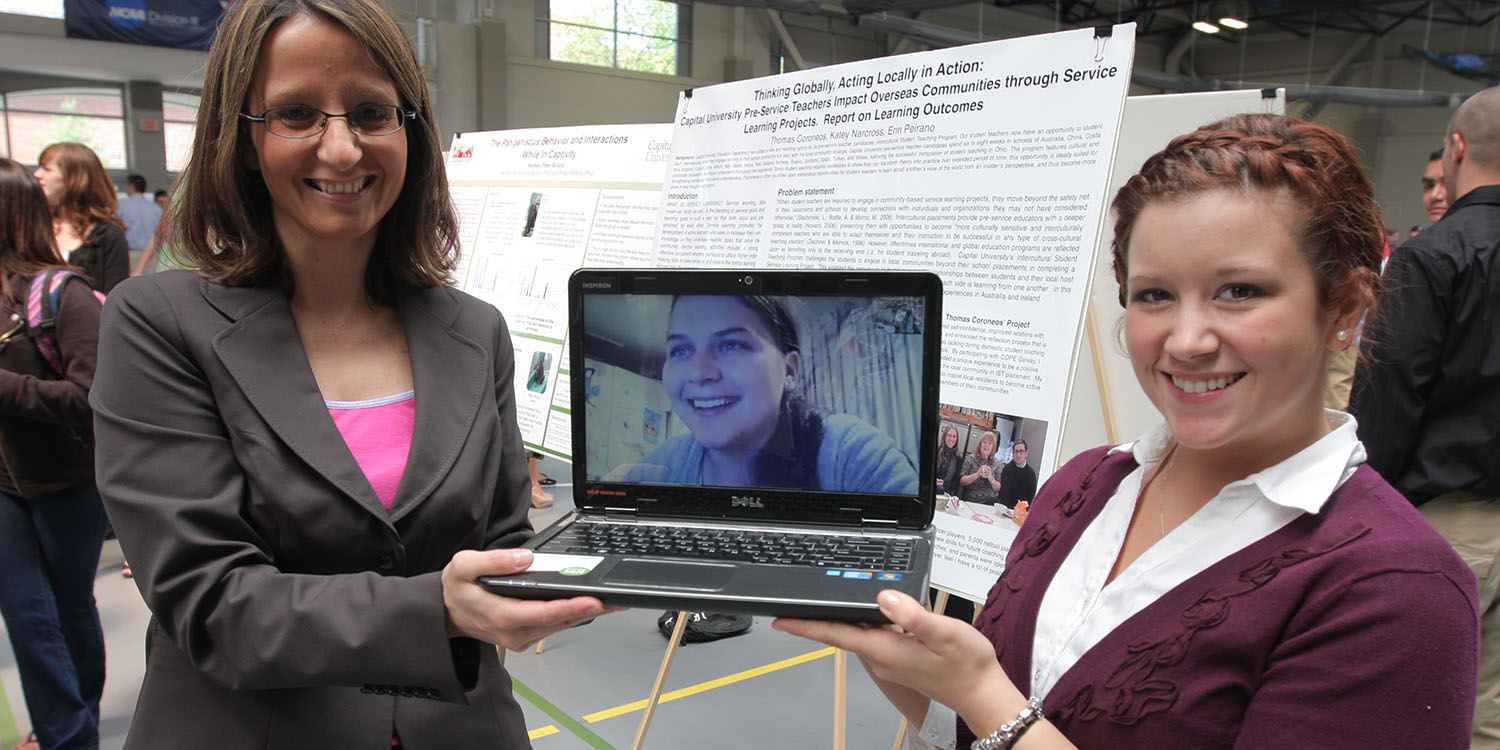 Undergraduate Research
This type of scholarship is just one of the high-impact practices Capital uses to improve student learning, contribute to the body of knowledge and prepare students for the next step they want to take.
Put Yourself Ahead
Examine the copper toxicity of fish in Ohio lakes and rivers. Travel to the Bahamas to study oceanography. Explore the interaction of music and physics in the natural world.
We know that getting involved in original research as an undergraduate can put you lightyears ahead of the competition when it comes to graduate school. That's why you'll find opportunities for undergraduate research projects in just about every field or major we offer.
Do Something New
In high school it often seems you spend all your time learning about what others have done. But at Capital University, we encourage you to conduct new research that adds to the world's knowledge in valuable ways. We're talking about work that's never been done before. Through papers and even presentations at local, regional and national conferences, you'll share your findings with members of the scientific community and add to the body of work that advances your field into the future.
Present Your Findings
Our students regularly present at regional and national academic meetings, including the National Conference on Undergraduate Research, the American Psychological Society or the Midwest Regional Fish and Wildlife Conference. Capital even presents its own annual Undergraduate Symposium on Scholarship each year to highlight students' research accomplishments. We highlight literary arts work of our students and others in Capital University's ReCap magazine.
How Does Capital Do It?
One-on-one faculty mentorships – Your faculty mentors will work with you step by step as you define your study, collect the data and summarize your findings and conclusions. See great examples of this undergraduate research by visiting our Summer Scholars program site where students discuss their research projects. 
Industry mentorships – Take advantage of Capital's location in Ohio's capital city of Columbus, home to many industry leaders, and our strong network of research opportunities throughout the community, including the Great Lakes Environmental Center and the Ohio Supercomputer Center. 
Field research – Get out there and get involved, studying topics like the effects of coal-burning power plants on trees in Central Ohio or coral reef ecology in Cozumel, Mexico.
Frequently Asked Questions