Social and Recreational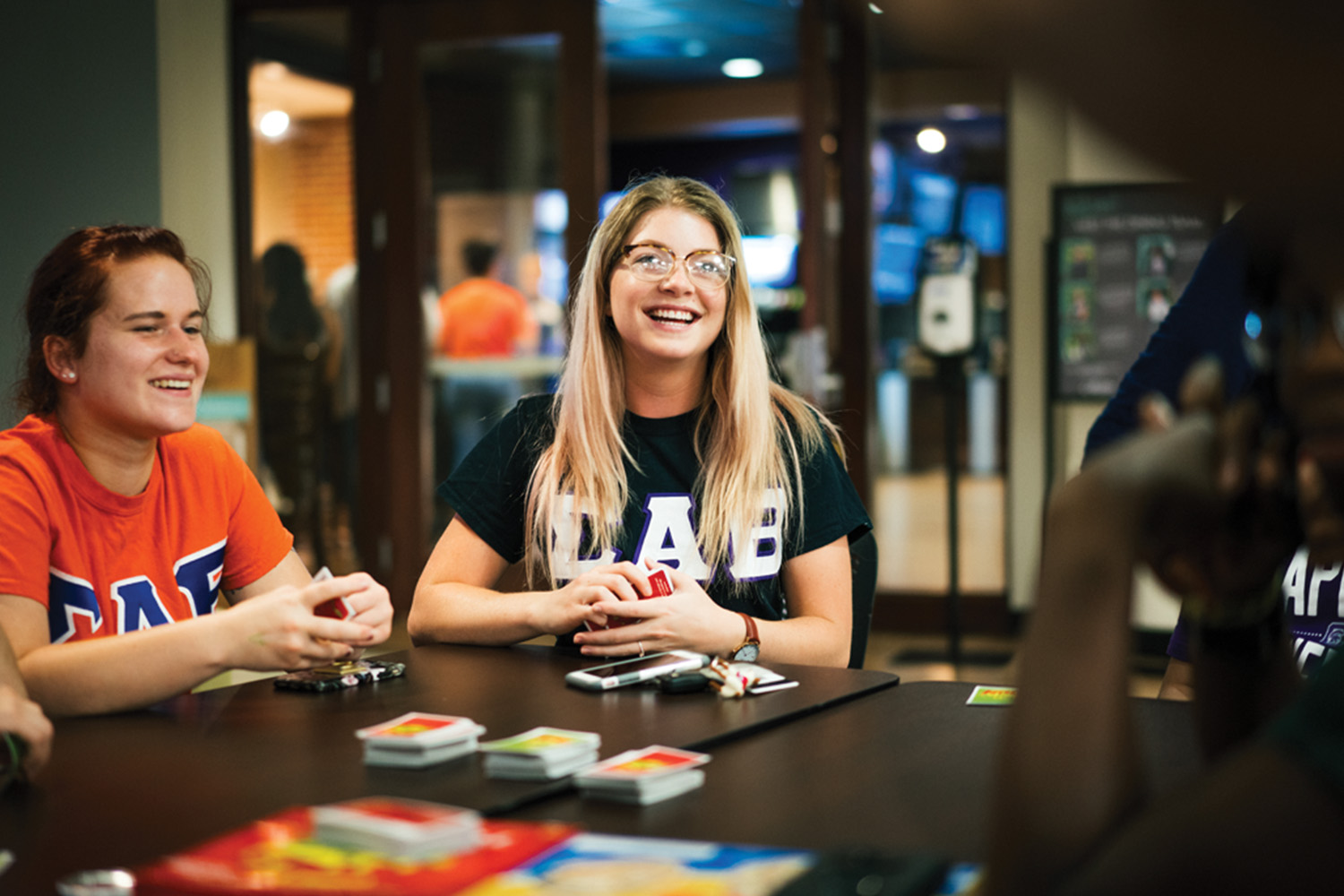 Find like-minded enthusiasts through fun and exciting activities.
Anime Club
Watch and discuss anime with other people in a welcoming safe environment.
Campus Wildlife Club
Encouraging and maintaining school campus's helpful wildlife population.
CHAARG
CHAARG [CHANGING HEALTH, ATTITUDES, + ACTIONS TO RECREATE GIRLS] aims to ignite a passion in college-aged girls for health + fitness. Too many college girls rely solely on an elliptical. CHAARG liberates girls from the elliptical + shows them that fitness can [+ SHOULD] be fun! Since every girl has a different preference of what fun is, we create opportunities for our CHAARG girls to "find their fit." We do this by partnering with local studios once a week to lead a workout, whether it be CrossFit, Pure Barre, or salsa dancing — and everything in between.
Cosplay Club
Cosplay Club is a group focused on bringing together people with similar interests.
eSports League
The Capital University eSports League will strive to foster a community in which ambitious students can develop their gaming skills together and achieve success through competition, team building, and collaboration.
History Club
The mission of our organization is to engage students in historical topics or significant themes through social events. This organization will serve as a social group. It was founded because the organization strives to create an environment in which students are excited to explore all history has to offer.
Running Club
Capital University Running Club is for those students who enjoy the sport of running, the Running Club is an organization that will unite students on campus who enjoy the sport of running for the physical and social benefits.
Spikeball Club
The mission of Spikeball Club is to promote the play of Spikeball on Capital's campus.
Ski and Board Club
The Ski and Snow Board Club creates a perfect home for all skiers and snowboarders of all levels. It doesn't matter if you're a beginner or an expert. The club is open to all levels of talent.
Ukulele Club
Capital University's Ukulele Club purpose is to create a space to teach and learn how to play the ukulele for performance (and for fun) in an inclusive community, while fostering a love for this instrument and for music. No audition is needed for entry.
Yarn Club
The purpose of the Yarn Club is to provide students with a positive outlet for stress while engaging in knitting, crocheting, and needlework. Products of the group's efforts are given back to the community in various ways throughout the year.